Fireside Chat on "The Law Firm of the Future"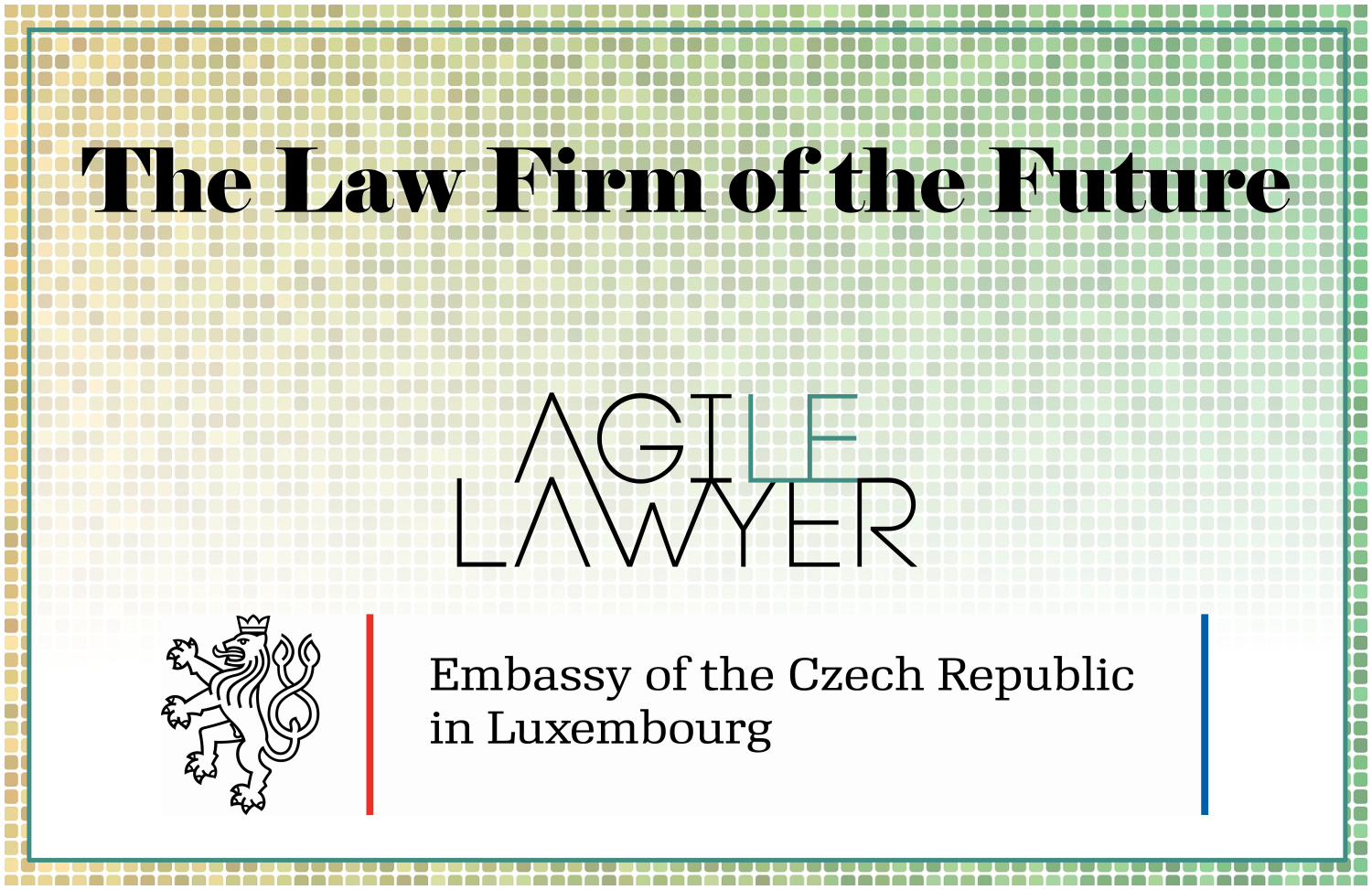 In collaboration with the Embassy of the Czech Republic in Luxembourg, we're thrilled to extend an invitation to a fireside chat dedicated to envisioning the "Law Firm of the Future🔍".
Join us as we delve into the present-day challenges of law firms and explore the transformative solutions technology and agility have to offer.
Event Highlights:
Understanding Today's Challenges: Gain insight into the hurdles that contemporary law firms grapple with. Through exhaustive research, we've pinpointed the most pervasive issues and look forward to shedding light on areas ripe for innovation and enhancement.
Exploring AI & Beyond: Addressing Challenges and Seizing Opportunities: Dive into the vast potential of AI and other legal tech innovations. Discover the groundbreaking tools and strategies poised to redefine how law firms function in today's digital age.
The Power of Agility: Grasp the importance of agility in meeting evolving client demands and navigating industry trends. We'll share valuable insights on how law firms can leverage agility to maintain a competitive edge in our ever-changing legal landscape.
🃏 While 'Law Firm of the Future' might seem swamped in hype, resembling a high-tech utopia more than a professional service, we're here to navigate the practical paths, not just the futuristic fantasies. Stripping away the dazzle, let's address what's actionable.
Booking information:
We're excited to welcome visionaries and industry leaders like you for a stimulating discussion on the legal sector's future. We hope to see you at the gallery of the Czech embassy.
Please confirm your attendance by 25.10. Please, book on this website, or send an email to ondrej@agilawyer.com
Kindly note that seating is limited and will be allocated on a first-come, first-served basis.
Event Details: